This program provides students with the PRACTICAL information and HANDS-ON training that can be immediately applied to working with real estate professionals.
Yes! We certify for the U.S. and Canadian markets.
Professional Real Estate Certification Program (CPREA)
Based on over 10 years in the trenches, both as an in-house Real Estate Assistant and a virtual one, co-creator and lead instructor Pam Ivey founded the REVA Institute and its certification program
A 9-module, self-study, university-level course that takes participants through the most comprehensive and informative training available today. Three bonuses are also included. See the program outline below.
All modules are available on-demand, online, which can be taken at your convenience – making it possible to continue with your current job or other responsibilities. We are dedicated to providing the best in the development and education of our community.
PREA Certification Program Learning Objectives:
To provide the student with the knowledge, skills and confidence necessary to effectively support real estate professionals by providing comprehensive theory and practical hands-on experience in our modules and accompanying audio training series, templates, forms and guides.

Module 1: An Introduction to the Real Estate Industry
In this first module, we'll give you an in-depth overview of the real estate industry including the roles of the agent, the broker and the assistant and will also provide you with a look at the many services you can provide real estate professionals. We'll also discuss setting your general rates for working with real estate professionals and some of the ways you can gain real estate clients.

Module 2: Real Estate Risk Management
Ensure you know your obligations and what you can and cannot do as an unlicensed assistant. Real estate is a heavily regulated industry all across North America. Learn the legalities as it applies to you as an unlicensed assistant and ensure you lead your business informed and ethically sound.
Module 3: Identity and Branding
Gone are the days when a photograph of an agent on a business card or billboard were effective means of promotion. With the deluge of advertising everyone sees on a daily basis on TV, flyers, the newspaper, billboards, magazines, as well as the Internet, your realtors needs a memorable visual, along with a memorable 'hook', perhaps a slogan or trademark. Learn to develop the look and feel for your realtor's brand to ensure they stand out from their competitors.
Module 4: Real Estate and Technology
The Real Estate and Technology module consists of what you need to work with real estate professionals effectively and efficiently.We'll study Top Producer 8i, virtual tour, feedback, single property sites, QR codes, and a whole host of other technology systems that modern real estate professionals need to allow them to survive and thrive in today's competitive market.
Module 5: Direct Marketing, FSBOs, Expireds and Farms
Despite the popularity of the Internet, print marketing still remains a vital ingredient in a realtor's success toolbox. We'll examine how to determine and develop a farm area using flyers, print newsletters and postcard marketing to reach a desired target market. We'll also show you some of the more effective techniques used to generate leads for your realtors from the creation and management of a stealth webpage, to open house sign up programs, to expired and for sale by owner tactics, to free new home buyer or investor seminars.
Module 6: Social Media for Real Estate
Social media is a critical key marketing tactic for local recognition and expert status. In this course, we'll cover the 'big 3′ – Facebook, LinkedIn and Twitter, and how you can introduce the agent to their importance. We'll teach you how to set up profiles for each of these sites, as well as Facebook Pages, gaining followers, connections and friends, and how to make the most of each account.
Module 7: Lead Generation & Management
In this module, we'll show you how to manage the contacts you've helped your agent generate using the ever-popular Top Producer program to enter the leads, apply appropriate categories, and then to create comprehensive follow up plans to give your realtor every opportunity to convert these leads into clients.
Module 8: Listing Coordination
Here, we'll really get down to brass tacks. We'll teach you all that's involved in listing coordination – from pre-listing to close. Learn how to create listing and pre-listing packages, CMAs, property flyers, layouts for print advertising, and entering a listing into an MLS system, Top Producer, Homefeedback , and more!
Module 9: Transaction Coordination
There are a myriad of details involved in the closing of a real estate property. Learn how to create an action plan and checklist to ensure all i's are dotted and t's are crossed. We'll provide an overview of SettlementRoom, a popular online transaction management system, and explain the process from the acceptance of an offer to the exchange of keys.

What makes the PREAC program different?
There's so much more to real estate than just the transactions. It's essential that today's real estate assistants understand the most effective lead generation methods, how to produce a successful listing campaign from start to finish, and so on.
The Professional Real Estate Assistant Certification (CPREA) designation lets your clients and prospects know that you're serious about your business, making you more marketable and highly sought-after by real estate professionals.
Requirements for Certification:
Students are expected to fulfill all exams and homework assignments, which are personally marked by Pam and her team. When all modules have been completed and homework assignments submitted, as well as exams passed with a average of 80% or better, certification will be awarded.
Expected outcomes:
Students typically are able to increase their offerings and value to their employers or clients during the program and beyond. In-house assistants can expect to command higher wages and virtual real estate assistants can immediately start raising their fees with current and new clients.
CPREA is perfect for in-house and virtual support professionals alike, whether brand new to the industry or a seasoned veteran.
Fee:
The program is delivered through a combination of home study, audio lessons, hands-on assignments, and online testing. The fee is $997USD. An easy payment plan can also be selected to accommodate your budget.
Acceptance:
Once your first (or full) payment has processed successfully, you will receive access details to participate in our online student resource center to access your study materials.
Here's the audio lessons that you'll receive with your Professional Real Estate Assistant Certification Program. Pop them into your iPod or your car's stereo and you're learning on the go!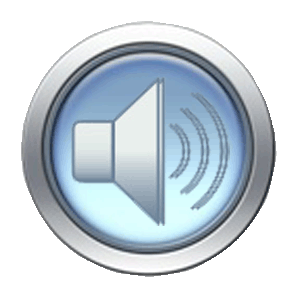 * The Compensation Conversation
* The Ins and Outs of ActiveRain
* Top 3 Real Estate Assistant Services

Also included, The Online Student Resource Dashboard.
Here's where you'll access all of your:
Assignments – Yes, assignments, are a part of the program. It IS a certification program after all. We want to ensure that you thoroughly learn and understand the concepts you are taught. This even includes a mock-up MLS System so you can get a feel for entering new listings!
Samples – Comparative Market Analysis, Weekly Seller Reports, New Listing Flyers, "Just Listed" and "Just Sold" Postcards, Newsletters, and more.
Templates and Forms
Guides – How to Enhance Listings on Realtor.com
Examinations – What certification program doesn't have examinations? We have them here…and they're comprehensive. The are fully graded manually by us and provide a real gauge of your understanding of each module.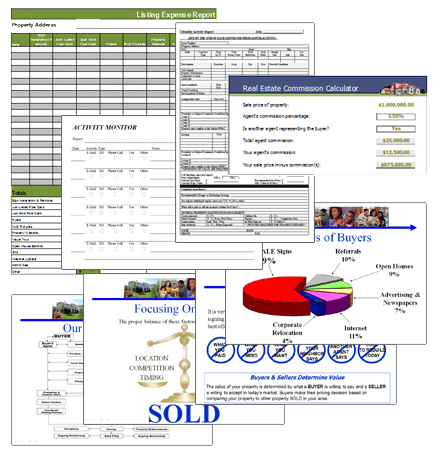 Included: Samples, Templates, Forms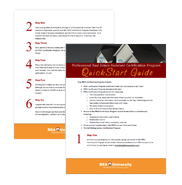 We've also included a QuickStart Guide to help you jump right into the program and learn in the most successful way possible.
It takes you step-by-step through getting the most from your training program. Where best to start and how to register to access the Online Student Resource Center.
I have definitely found the program a big help on grasping the basics of the industry and providing direction of what tools and resources are available for the different aspects of real estate agent support… Having gone through the course, I definitely feel much better prepared and fell like I could have an intelligent conversation with a real estate professional regarding their needs and how I can help… Thanks for providing such a great and informative course.
Bonus #1: Audio Learning Library
Social Media for Local Success
Managing Your Clients' (and your) Online Reputations
The Business and Marketing Mindset
Business Ethics Done Right
Business Systems and Processes
Managing Perceptions
Copywriting for Websites
A Conversation in Search Engine Optimization
Find Your True Value
The 6 Figure Successful Online Business
Passive Income Generation
Over 10 hours of audio in all! A $297 value, if sold separately.
Bonus #2: Instructor Email Access
You'll have access to your instructors via email to help you with questions you may have about the real estate assistant industry or this program, getting clients/an in-house position, and general real estate inquiries.
We manually mark all of your assignments and exams, so we'll be adding our thoughts and comments where it makes sense for you to get a better understanding of the learning material.
A $197.00/month Value
Bonus #3: Real Estate Resource Rolodex
We've combed the web to find you great resources to help you with assisting your clients and have compiled them all in one spot for easy access!
Priceless!
---
Now, we could easily sell each course module for
$297 x 9 modules which = $2,673.00

Add in all of the terrific bonuses and you'll receive a value of a WHOPPING $3,730.00!
Of course, that's not what you'll have to pay for this stellar
Real Estate Assistant Certification Program package.
Your cost?
Just $997.00
ENJOY A 5% or 10% SAVINGS (over the payment plans) BY MAKING YOUR
INVESTMENT IN FULL OF $997.00
………………………………………………………………
Prefer An Easy-On-Your-Budget Payment Plan?
Select your choice of payment plans on the order form to be billed in payments of $348.95/mo over three months, or $182.78/mo over six months.
30 Day Money Back Guarantee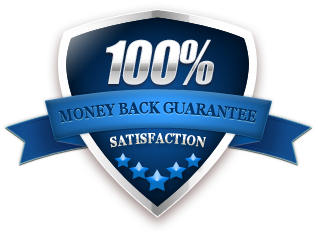 The tools in this program can and will make a difference in your career. We guarantee it.
Please try our training program for 30 days and use the tools, templates, audios, and advanced Professional Real Estate Assistant information you learn.
If you give it a try and are not convinced that it has paid for itself, then we'll write you a check for 100% of your money back.
**All fees are charged in US dollars.
"I have had the pleasure of knowing Pam for several years now. Even connected with her several times at conferences and the NAR (National Association of REALTORS) Convention several years ago, when we worked a booth together.Pam is a champion for the VA industry. Her vast knowledge of how to support real estate professionals is second to none. She not only serves this industry, but openly shares and offers training to virtual assistants to help support and educate them to help REALTORS® achieve postive growth and success through the use of these highly skilled VAs.

If you're thinking of this niche for your VA practice, there is no one better to connect to, and if you're looking for a real estate VA, talk to Pam first, she has a wealth of knowledge to share and is focused on connecting real estate professionals to the best VA for the job. I highly recommend her!"