Professional Real Estate Assistant Certification Program
* * * * * * * * * *
Finally! A Comprehensive Training System for Real Estate Assistants Like You — With Tools You Can Use Every Day to Keep You At the Forefront of the Industry
It's time to reach your greatest potential and biggest career and business goals and become the 'Go-To Real Estate Assistant'.
Dear Real Estate Assistant (or soon to be one!),
My name is Pam Ivey. I'm co-founder of REVA Institute, and formerly of the International Real Estate Assistant Association. I've been working with the real estate industry since  2001 — I've been around the virtual block, if you will. I searched high and low to find good training that would shorten my learning-curve but alas, there was little to be found. So, I learned through trial and error, all of the ways I could best support my real estate professionals to ensure they're top in their market (and in turn, be rewarded handsomely).
That's why I've developed this full, comprehensive training program: The Professional Real Estate Assistant Certification Program. In it, you'll learn what you need to know to knowledgeably and confidently support real estate professionals in using the latest systems and software in all major areas – everything from the basics to niche services that you can learn to help you better assist your agents and make you a "hot commodity" in the real estate industry.
Becoming a Successful Real Estate Assistant that Surpasses Your Goals and Desires IS Within Your Reach — The Struggle Part is 100% Optional
A knowledgeable and trained Real EstateAssistant is in hot demand.
We have the courses that cover it all.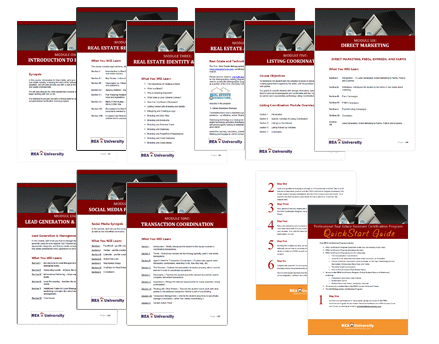 Yes! We certified for the the U.S. and Canadian markets.
What Makes Us Different? How Will We Teach You How to "Hit the Ground Running"?
There are certainly other programs available for Real Estate Assistants — but nothing like the Professional Real Estate Assistant Certification Program. We know. We've scoured the Web in our own pursuits to find applicable training for our own businesses…we couldn't find it.
And, we've spent lots of money taking other programs too. They just didn't cut it. They didn't provide the hands-on, practical training we needed. Lots of theory, and mainly focused on the legalities and transaction end of things. But we all know, there's SO much more to real estate than just the transactions. We really wanted to learn the most effective lead generation methods, how to produce a successful listing campaign from start to finish, and so on. So, we created it ourselves, after a combined total of over 20 years in the business.
This program provides you with the PRACTICAL information and HANDS-ON training you need to immediately apply to working with real estate professionals. To be able to pick up the ball and run with it.
Certification Program Learning Objectives:
To provide the student with the knowledge, skills and confidence necessary to effectively support real estate professionals by providing comprehensive theory and practical hands-on experience in our modules and accompanying audio training series, templates, forms and guides.
We will also provide regular conference calls in order to answer your questions about the course material, and to mastermind with your fellow students.
Here's a run down of the 9 Focused Modules PLUS Free Bonuses that are included in the certification program:



An Introduction to the Real Estate Industry
In this course, we'll give you an in-depth overview of the real estate industry including the roles of the agent, the broker and the assistant and will also provide you with a look at the many services you can provide real estate professionals. We'll also discuss setting your general rates for working with real estate professionals and some of the ways you can gain real estate clients.



Real Estate Risk Management
Ensure you know your obligations and what you can and cannot do as an unlicensed assistant. Real estate is a heavily regulated industry all across North America. Learn the legalities as it applies to you as an unlicensed assistant and ensure you lead your business informed and ethically sound.



Identity and Branding
Gone are the days when a photograph of an agent on a business card or billboard were effective means of promotion. With the deluge of advertising everyone sees on a daily basis on TV, flyers, the newspaper, billboards, magazines, as well as the Internet, your realtors needs a memorable visual, along with a memorable 'hook', perhaps a slogan or trademark. Learn to develop the look and feel for your realtor's brand to ensure they stand out from their competitors.


Real Estate and Technology
The Real Estate and Technology module consists of what you need to work with real estate professionals effectively and efficiently.
We'll study Top Producer 8i, virtual tour, feedback, single property sites, QR codes, and a whole host of other technology systems that modern real estate professionals need to allow them to survive and thrive in today's competitive market.



Direct Marketing, FSBOs, Expireds and Farms
Despite the popularity of the Internet, print marketing still remains a vital ingredient in a realtor's success toolbox. We'll examine how to determine and develop a farm area using flyers, print newsletters and postcard marketing to reach a desired target market. We'll also show you some of the more effective techniques used to generate leads for your realtors from the creation and management of a stealth webpage, to open house sign up programs, to expired and for sale by owner tactics, to free new home buyer or investor seminars.



Social Media for Real Estate
Social media is a critical key marketing tactic for local recognition and expert status. In this course, we'll cover the 'big 3′ – Facebook, LinkedIn and Twitter, and how you can introduce the agent to their importance. We'll teach you how to set up profiles for each of these sites, as well as Facebook Pages, gaining followers, connections and friends, and how to make the most of each account.



Lead Management
In this module, we'll show you how to manage the contacts you've helped your agent generate using the ever-popular Top Producer program to enter the leads, apply appropriate categories, and then to create comprehensive follow up plans to give your realtor every opportunity to convert these leads into clients.



Listing Coordination
Here, we'll really get down to brass tacks. We'll teach you all that's involved in listing coordination – from pre-listing to close. Learn how to create listing and pre-listing packages, CMAs, property flyers, layouts for print advertising, and entering a listing into an MLS system, Top Producer, Homefeedback , and more!


Transaction Coordination
There are a myriad of details involved in the closing of a real estate property. Learn how to create an action plan and checklist to ensure all i's are dotted and t's are crossed. We'll provide an overview of SettlementRoom, a popular online transaction management system, and explain the process from the acceptance of an offer to the exchange of keys.
Check out the full Program Table of Contents here.
Using a Repeatable System is the Key – and No More Thoughts Like "Have I Done Enough?" or "Why Am I Not Earning Enough!?"
Here's the audio lessons on CDs that you'll receive with your Professional Real Estate Assistant Certification Program. Pop them into your iPod or your car's stereo and you're learning on the go!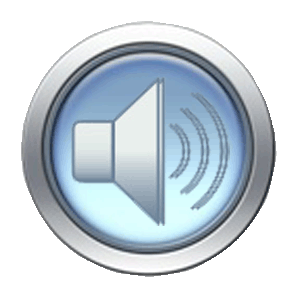 Audio CD
The Compensation Conversation
The Ins and Outs of ActiveRain
Top 3 Real Estate Assistant Services
Also included,

The Online Student Resource Dashboard
Here's where you'll access all of your:
Assignments – Yes, assignments are a part of the program. It IS a certification program after all. We want to ensure that you thoroughly learn and understand the concepts you are taught. This even includes a mock-up MLS System so you can get a feel for entering new listings!
Samples – Comparative Market Analysis, Weekly Seller Reports, New Listing Flyers, "Just Listed" and "Just Sold" Postcards, Newsletters, and more.
Templates and Forms
Guides – How to Enhance Listings on Realtor.com
Examinations – What certification program doesn't have examinations? We have them here…and they're comprehensive. The are fully graded manually by us and provide a real guage of your understanding of each module.
All of the audios on both CDs are also housed here for quick access.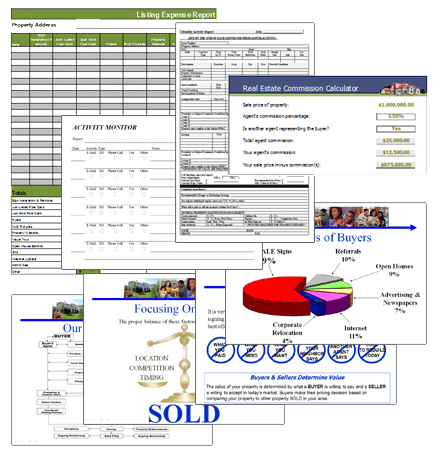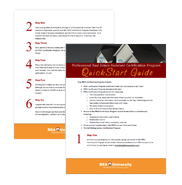 We've also included a QuickStart Guide to help you jump right into the program and learn in the most successful way possible.
It takes you step-by-step through getting the most from your training program. Where best to start and how to register to access the Online Student Resource Centre.
Bonus #1 – Audio 
Social Media for Local Success
Managing Your Clients (and your) Online Reputations
The Business and Marketing Mindset
Business Ethics Done Right
Business Systems and Processes
Managing Perceptions
Copywriting for Websites
A Conversation in Search Engine Optimization
Find Your True Value
The 6 Figure Successful Online Business
Passive Income Generation
Over 10 hours of audio in all! A $297 value, if sold separately.
Bonus #2 – Presentation
Social Media for Local Success PowerPoint Presentation by Craig Cannings of VAClassroom. This includes numerous examples and resources to increase your knowledge in using social media to boost your real estate professional's local presence and also help you articulate why social media is such an important and integral part of any marketing program. Craig is a literal powerhouse in the area of social media and online marketing — we guarantee you'll learn a lot in this presentation!
Could easily retail for a value of $97. Remember, this is PACKED with juicy social media resources and information!
Bonus #3 – Video
Marketing Yourself and The Comprehensive Marketing Plan is a video produced by Pam Ivey. Herself, a CMP or Certified Marketing Professional, she explains where and how to secure stellar real estate employers or clients and teaches you how to create a comprehensive marketing plan for yourself and your real estate professional. [$297.00 Value]
Now, we could easily sell each course module for
$297 x 9 modules which = $2,673.00

Add in all of the terrific bonuses and you'll receive
a value of a WHOPPING $3,364.00!
Of course, that's not what you'll have to pay for
this stellar Certification Program package.
Your cost?
Just $997.00
(payment plan available)
ENJOY A 10% SAVINGS (over the payment plan) BY MAKING YOUR
INVESTMENT IN FULL OF $997.00

In conjunction with REA University, the Real Estate Assistant Certification Program covers a wide array of topics – Everything from the basics to niche services that you can learn to help you better assist your agents and make you a "hot commodity" in the real estate industry.
………………………………………………………………
Prefer to purchase through a payment plan? Choose the option in the order form to be billed 3 equal payments of $347 over three months.
…………………………………………………………………………………………………………
Program Delivery
The program is delivered through a combination of home study, audio lessons, hands-on assignments, and online testing. Once your investment is complete, you will receive access details to participate in our online student resource center to access your study materials.
---
We look forward to welcoming you into the program!
30 Day Money Back Guarantee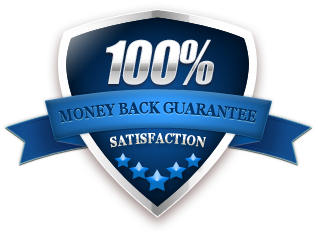 The tools in this program can and will make a difference in your career. We guarantee it.
Please try our training program for 30 days and use the tools, templates, audios, and advanced Professional Real Estate Assistant information you learn.
If you give it a try and are not convinced that it has paid for itself, then we'll write you a check for 100% of your money back.